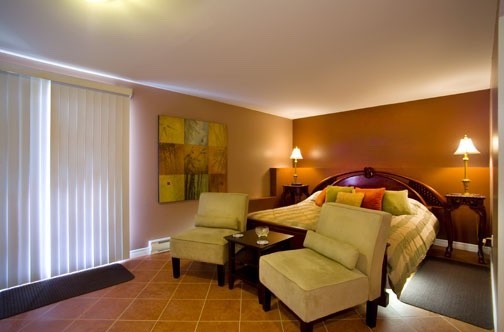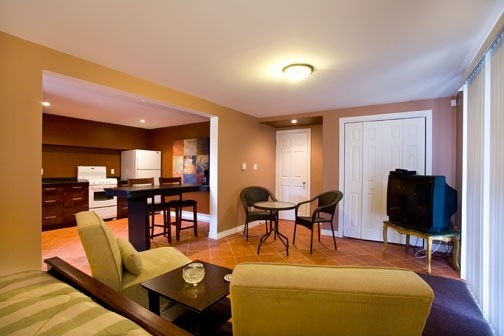 THE SUITE:
This spacious 500 sq. ft. waterfront suite is decorated in bold designer colors with a contemporary flair. The furnishings are elegant and comfortable.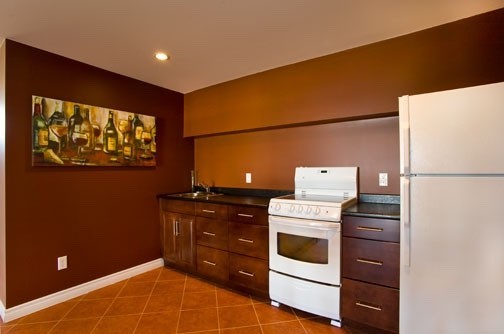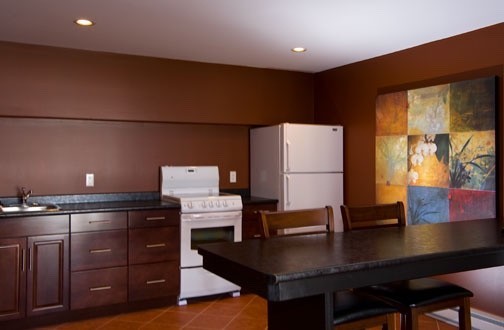 The Bedroom/Sitting Room
Is attractive with a comfortable exquisite king-sized bed with unique floor lighting.
The common bedroom/sitting area is furnished with LR chairs, a table & chair set and a 42" satellite TV giving you extensive programming for your viewing enjoyment. A contemporary wall mounted electric fireplace has recently been installed by the table/chairs for your added enjoyment and also a very large window by the bed.
​(no pictures yet).
The Kitchen:
Is fully equipped with full fridge, stove with oven, microwave, small appliances, dishes, pots & pans and cutlery. An outdoor covered deck and patio with BBQ and patio furniture provides you with the flexibility of dining in at your breakfast bar overlooking the Bay, or dining outside on your deck..